This is an edited version of my newsletter. If you'd like to sign up and get this straight to your inbox, you can sign up here: http://eepurl.com/V1i4P
Small Books!
For those who didn't know, the paperback of The Last King of Lydia is now out! It's small, it fits in a little bag or a large pocket, and it's green. VERY green.
or here is the ISBN to hand to your lovely local bookstore for them to order if they don't have it in stock: 9780857899194
To celebrate the release of the paperback, I'm also holding a giveaway on Goodreads. There are 10 copies to be won, and the giveaway finishes on the 23rd of June. You can enter for free here (you need to create an account on Goodreads, but that's also free):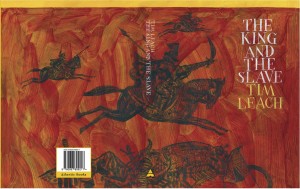 New Books!
More News! The sequel, The King and the Slave, is coming out on the 4th of September. For a sneak preview of the book, you can take a look here:
It'll be launched in London, Warwick, Sheffield, and maybe beyond – more details on events closer to the time…
Greek Books!
Last but by no means least, the Greek edition of the book will be coming out this month! Very excited by this (there's also a Turkish version in the works.) More news on this when I get it!
That's all the news that's fit to print at the moment. If you've read the book and enjoyed it do consider leaving a review on Amazon, they always make my day and really help to promote the book:
Many thanks, and until next time…
All the best,
Tim